The European DataHub- How to get involved
Vision: To provide EuropeActive and partners with the data and insight to demonstrate the scale, impact and value of the European Health and Fitness Market.

---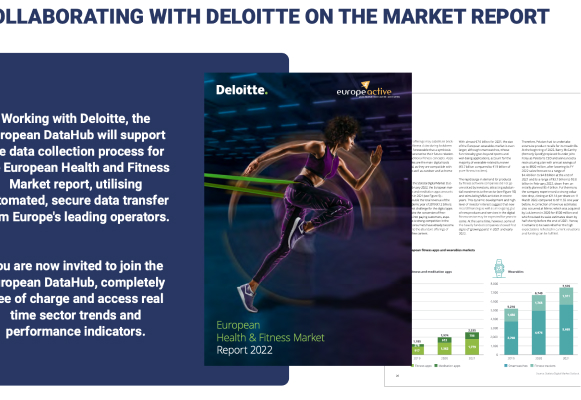 The European DataHub is a digital transformation project that utilises the power of data to evidence the importance of the sector. Over the last year, we have already collected data from 10 million members across over 3,000 clubs from across the continent.
Through improved insight and data, we are building the research and knowledge-base in the sector to benefit all parties:
Commercial organisations looking to grow market share.
Not-for profit bodies looking to work with specific participant groups
Partnering with world-renowned organisations and academics to underpin global research projects.
You now have the opportunity to join free of charge and gain access to one of the largest repositories of European physical health and fitness data.